Procurri, a global leader in IT Lifecycle Services and data center hardware, has engaged Igneo Technologies, a subsidiary of Korea Zinc and a global leader in the electronics downstream space, to support Procurri's global Lifecycle Service operations, by providing end-of-life recycling and e-waste refining services. Utilizing the combined geographic footprint of Procurri, Igneo & Korea Zinc, along with other strategic partners, the two companies are uniquely positioned to provide turnkey and vertically integrated global recycling solutions for their customers and partners.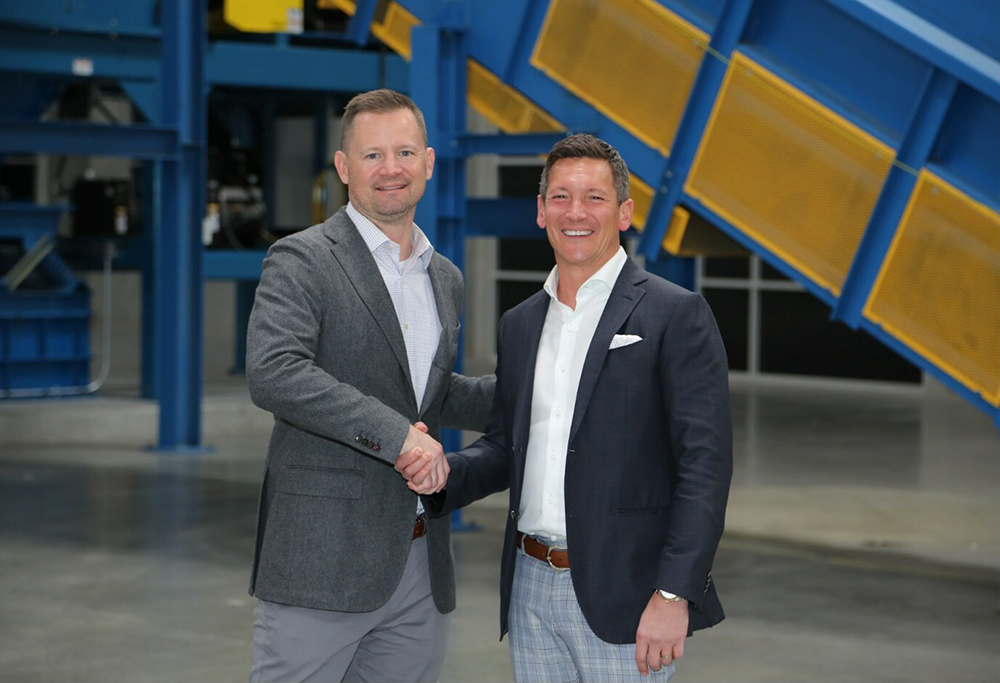 "We searched for a partner that had a global footprint, the ability to quickly scale, and who shares our core ESG values surrounding the environment and our commitment as an organization to help make the world a better place," said Evrim Eravci, Global President, Lifecycle Services at Procurri. "Igneo, and their parent company Korea Zinc, share similar core values to Procurri; are driven by providing solutions that are built around environmental stewardship, sustainability, and supporting the circular economy."
IT equipment managed by Procurri is evaluated for refurbishment and reusability, prioritizing reuse over recycle. Equipment deemed end-of-life will, where practical, now be processed by Igneo or Korea Zinc, leveraging their state-of-the-art facilities. End-of-life electronics will be separated into plastics, ferrous metals, non-ferrous metals, and precious metal bearing. Precious metals and copper-based commodities are processed at Igneo's facility in France or at Korea Zinc's Onsan smelter. Plastics, steel and aluminium are sent to end processors to create new raw products that are sold back into the global supply chain to manufacture new products.
"Our goals around the circular economy and building a best-in-class global recycling company very much align with Procurri," said Danish Mir, Igneo's Chief Executive Officer. "The core services we provide are very different but align around minimizing waste and giving resources a second, third and fourth chance as products."
About Procurri:
Procurri is a global leader in IT Lifecycle Services and independent IT maintenance. Working with clients to help extend the life of their IT hardware though our global footprint of carbon neutral processing facilities – delivering solutions for the modern workplace, maintaining legacy estates, managing remote workers, IOT, global engineering resource, hardware consultancy, and supply with certified end of life disposals including decommissioning, secure erasure, and resale. Visit www.procurri.com for more information.
About Igneo Technologies:
Igneo Technologies is a global recycling company that transforms electronic scrap into a sustainable copper extract by utilizing proprietary pyrolysis technology. With locations in North America and Europe, Igneo is uniquely positioned to provide environmentally focused and custom-tailored solutions to manage end-of-life electronics and return critical metals like copper, gold, silver, and palladium back into the global supply chain. In 2022 Igneo was acquired by global non-ferrous smelter, Korea Zinc. Visit www.igneo.com for more information.
About Korea Zinc:
Founded in 1974, today Korea Zinc (KZ) is a world leading non-ferrous metals smelter. KZ's global operations produce base, precious, and rare metals utilizing industry leading technology that minimizes metal loss and maximizes efficiency. KZ recently announced a focused new growth engine, the Troika Drive, that will focus on renewable energy, resource recycling and creating the key materials needed to fuel the global expansion of electric vehicles. In 2021, KZ was the first major refiner in the world to join RE100 and commit to powering its global operations using clean & renewable energy by 2050. Visit www.koreazinc.co.kr for more information.