Global maintenance.
Lower capex and opex.
Run greener.
We've helped over 1000 businesses and channel partners reduce T.C.O. on their data center hardware. Our solutions simplify maintenance, increase uptime, lower capex costs, and grow recycling and end-of-life value.
We are a proven partner for you worldwide, across the entire equipment lifecycle.
See what Procurri can deliver for you >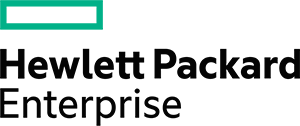 Depot Services
Procurri offers depot management by holding company assets in their own locations ready for deployment and recall. Assets can be tracked, tagged, kitted, imaged, configured, packed, and shipped by experienced engineers to ensure immediate use or reuse as needed.
Read more >
Rental Solutions
Procurri can provide short or long-term rental solutions to meet customer needs including Capex to Opex management, swing kit to de-risk data center moves, seasonal processing or storage requirements, or test environments.
Read more >
Elevate Your Data Potential with Procurri and Natrinsic Managed Services
Experience unparalleled support and optimization for your Teradata and Oracle Exadata Engineered Systems environments with Procurri and Natrinsic's game-changing Managed Services.
Learn more >
The Pain Point Procurri Serves
Being a global distributor that is 100% focused on previous-generation services and solutions, Procurri can provide you with on-demand inventory, ready to ship at a moment's notice no matter where you are in the world.
Read more >
Customer Success Stories
Check out our latest customer success stories and see how we can help you create more opportunities, win more business, and add more value.
Read more >
Why Buy Refurbished Hardware from Procurri?
Procurri remains the largest independent supplier of assets to the channel, with thousands of organizations turning to us for support every year. So why do these businesses choose to source their hardware from Procurri?
Read more >
CRN Sustainable IT Project of the Year
One of Procurri's more recent projects has been awarded a Sustainable CRN Tech Impact Award. Have you considered yet what we could achieve for your business?
Read more >
Procurri Work from Home Asset Reclaim Program
Recent years have seen a global shift to increasing work-from-home and remote/flexible working options offered by employers; Procurri has responded with the introduction of an asset reclaim program to make the whole process simpler.
Learn more >
Introducing Procurri's Sustainability Report 2022
A comprehensive overview of our commitment to sustainability and ongoing efforts to minimize our environmental impact. As a global leader in IT lifecycle services, we recognize the importance of operating responsibly and contributing to a more sustainable future.
Read more >