Global maintenance.
Lower capex and opex.
Run greener.
We've helped over 1000 businesses and channel partners reduce T.C.O. on their data center hardware. Our solutions simplify maintenance, increase uptime, lower capex costs, and grow recycling and end-of-life value.
We are a proven partner for you worldwide, across the entire equipment lifecycle.
See what Procurri can deliver for you >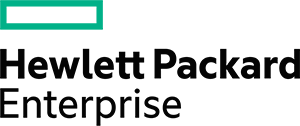 Careers Page
We have launched our Careers Page. Search and apply for job opportunities wherever you are in the world.
Read more >
10 in 10 – Procurri Corporation
Exciting news! SGX has just released its latest '10 in 10' feature, spotlighting Procurri's innovative approach to sustainable IT consumption. Procurri is leading the way in reducing e-waste and promoting circular economy principles, empowering businesses and individuals to make greener choices when it comes to technology. Read more about Procurri's '10 in 10′ initiative and their commitment to sustainability.
Read more >
Industry Acronyms: A Glossary Guide
All industries have their own jargon, but the IT Channel can certainly seem full of it for those navigating it for the first time. Check out our Industry Acronyms Glossary Guide where we lay out some of the most common industry acronyms with easy-to-understand explanations for your reference.
Read more >
Procurri and Igneo Announce Partnership
We are pleased to announce that we have engaged with Igneo Technologies, a subsidiary of Korea Zinc and a global leader in the electronics downstream space, to support our global Lifecycle Service operations by providing end-of-life recycling and e-waste refining services.
Read the announcement >
The Pain Point Procurri Serves
There is no simpler solution than partnering with Procurri to solve your business pain points. Being a global distributor that is 100% focused on previous-generation services and solutions, Procurri can provide you with on-demand inventory, ready to ship at a moment's notice no matter where you are in the world. Count on us to be a trusted partner in an otherwise unregulated marketplace.
Read more >
Sustainability Ranked a Top Priority by IT Businesses Worldwide in 2023
Check out Evrim Eravci's latest blog, "Sustainability Ranked a Top Priority by IT Businesses Worldwide in 2023."
Read more >
Customer Success Stories
Check out our latest customer success stories and see how we can help you create more opportunities, win more business, and add more value.
Read more >
Why Buy Refurbished Hardware from Procurri?
Procurri remains the largest independent supplier of assets to the channel, with thousands of organizations turning to us for support every year. So why do these businesses choose to source their hardware from Procurri?
Read more >
CRN Sustainable IT Project of the Year
One of Procurri's more recent projects has been awarded a Sustainable CRN Tech Impact Award – and given its impressive results, there's no surprise it dazzled industry judges. This is just one of Procurri's many and varied competitive deliverables… have you considered yet what we could achieve for your business?
Read more >
Procurri Work from Home Asset Reclaim Program
Recent years have seen a global shift to increasing work-from-home and remote/flexible working options offered by employers; Procurri has responded with the introduction of an asset reclaim program to make the whole process simpler.
Learn more >
What Does EOSL Actually Mean?
The IT industry is full of abbreviations, acronyms, and unique jargon.  One commonly found in the data center management sector is EOSL, an abbreviation for End of Service Life. But what does this mean and how does it affect a business' IT operations?  More importantly, what does this signal for our partners and their customers as it relates to their maintenance strategy?
Read more >