Global maintenance.
Lower capex and opex.
Run greener.
We've helped over 1000 businesses and channel partners reduce T.C.O. on their data center hardware. Our solutions simplify maintenance, increase uptime, lower capex costs, and grow recycling and end-of-life value.
We are a proven partner for you worldwide, across the entire equipment lifecycle.
See what Procurri can deliver for you >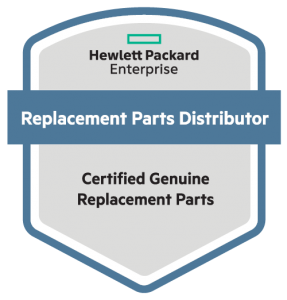 Sustainable Development Goals – #13 Climate Action
Procurri has long worked to contribute toward three of the UN's Sustainable Development Goals in its everyday work, but now is adding a fourth string to its bow – in SDG #13, Climate Action. Having been awarded certified Carbon Neutral Organization status by the Carbon Footprint Standard, we can now truly say that our operations have no more of a negative impact on the environment than it does a positive one, with a net carbon emission of zero.
Read more >
Procurri Achieves Carbon Neutral Status
Having collated our global facility's Carbon data over the past 2 years Procurri has been able to achieve an independently certified CO2 assessed status and subsequently offset our emissions through recognized "certified programs", our efforts have resulted in Procurri achieving a Carbon Neutral status for our global operations spanning 4 continents.
Read more >
Carbon Offset – New, updated Version 3 available
Procurri is a trusted partner and is committed to reuse over recycle. Where goods have no material value or use, we recycle on a ZERO landfill basis. Procurri's expertise and Lifecycle proposition help maximize reuse, focusing on secure data removal whilst achieving strong financial returns for our customers.
Read more >
CRN Sustainability Award
Procurri is delighted and humbled to have received a Highly commended "Best "Circular Economy Company" and to have won the 'Sustainable Project of the Year" award at the inaugural CRN Tech Impact awards – 2021. This is just the start…….
Read more about sustainability >
Procurri is FSQS Registered
Procurri is pleased to announce that we have now achieved FSQS registered status; affirming our commitment to work to the highest possible standards to manage the increasing complexity of third-party and fourth-party information management.
Read more >
CRN Sustainable IT Project of the Year
One of Procurri's more recent projects has been awarded a Sustainable CRN Tech Impact Award – and given its impressive results, there's no surprise it dazzled industry judges. This is just one of Procurri's many and varied competitive deliverables… have you considered yet what we could achieve for your business?
Read more >
The Ins and Outs of Data Sanitization
We specialize in IT Asset Disposition which prioritizes the recycling, refurbishment, and resale of equipment over ever destroying it. As a result of the hardware being reused, data-bearing equipment needs to have all its information securely and permanently removed. This is where data sanitization comes into play. We offer data sanitization both on-site at clients' locations or through our own secured facilities! Click the link below to learn more about the various methods of data destruction ITAD companies use.
Learn more >
What Does EOSL Actually Mean?
The IT industry is full of abbreviations, acronyms, and unique jargon.  One commonly found in the data center management sector is EOSL, an abbreviation for End of Service Life. But what does this mean and how does it affect a business' IT operations?  More importantly, what does this signal for our partners and their customers as it relates to their maintenance strategy?
Read more >