Providing Problem-Solving Solutions for Previous Generation Equipment Market
System Integrators and other channel partners source an estimated 90%+ of storage-related solutions direct from their IT Distribution partners or directly from the OEM. Frost and Sullivan estimated this market to be nearly $220 billion in 2016.
The pain point for system integrators and other channel partners is finding solutions for the remaining 5 – 10% of storage hardware orders, in which an end user requires previous-generation equipment.
There is no simpler solution than partnering with us! Being a global distributor that is 100% focused on previous-generation services and solutions, Procurri can provide you with on-demand inventory, ready to ship at a moment's notice no matter where you are in the world. We act as a market-maker for middle-lifecycle equipment and can also maintain and service your post-warranty equipment.
Looking to dispose of your assets? We provide unrivaled comprehensive asset disposal services. Count on us to be a trusted partner in an otherwise unregulated marketplace.
Get in touch with the Procurri team today to receive a flexible solution that can meet your unique channel demands.
The Market Procurri Serves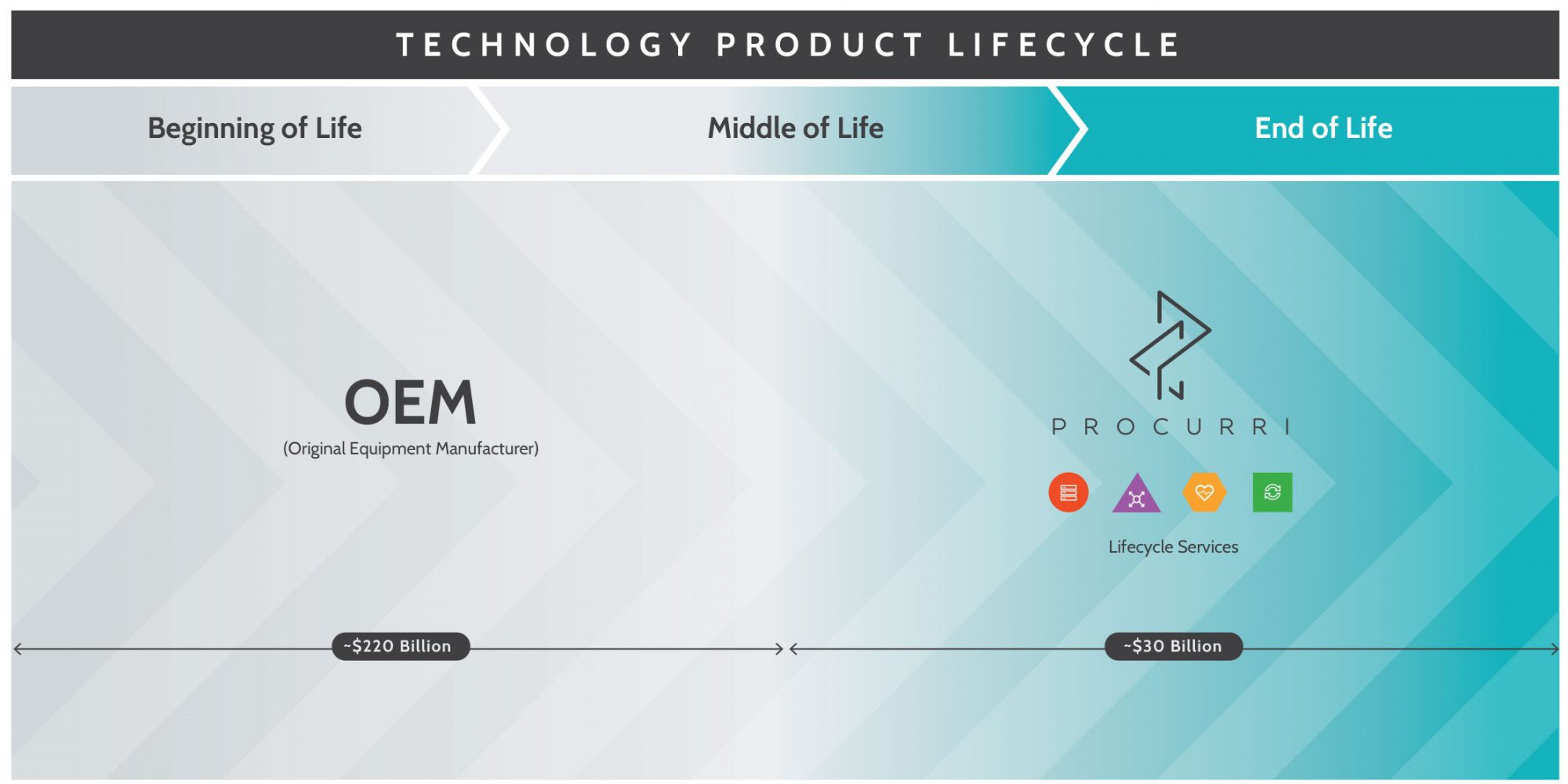 Source
Source, stock, and sell previous generations of mission-critical storage equipment (new and refurbished)
Service
Backed by a 24/7 help desk, provide award-winning third-party maintenance on off-warranty mission-critical storage equipment
Dispose
A holistic suite of services, comprising recovery, refurbishment, reconfiguration and/or resale of equipment